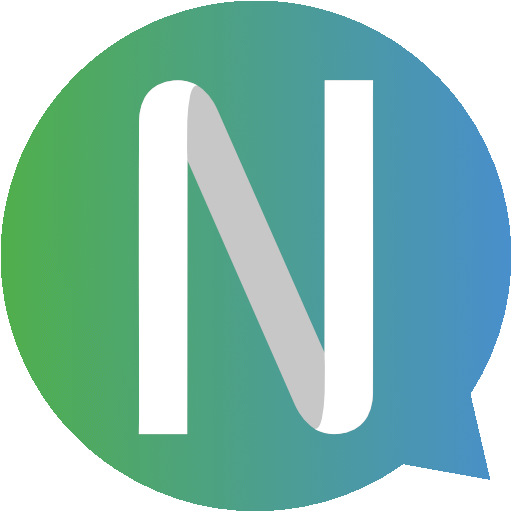 Nemo – The most powerful and affordable voting system
NemoCloud is your easiest and lowest barrier entry to electronic voting  – we feel very strongly that it is not only the most affordable solution with a full user + voting rights management, but that its also exactly what you need. We ourselves come from a student association / NGO background and have incorporated our own experience into NemoVote.  And the best: If you are a student organisation, you can get a free use of NemoCloud for one of your events in 2018!
NemoCloud – Our Online Solution
NemoCloud is the online offer of NemoVote. You and your users connect to NemoVote through the internet  and run your meeting, vote, elect or collect surveys.  You allways get the latest version of NemoVote and will be able to access new functions as a beta tester if you wish to do so. For using NemoVote you will need a good enough internet connection at your venue for your users to stay connected to Nemo. We recommend a good wifi connection, but as Nemo is quite lightweight we have also seen it in action through 3G/4G. 
Save hours of delays, stress and boost audience participation
No Hardware required
You can use NemoCloud from any device that has a browser.  If your connection in the venue is strong enough, you can directly use Nemo through the internet at a very competitive price – pay only for your actual number of users. 
Fast and Secure
NemoVote is hosted on redundant and fast servers to ensure maximum availability and security. The database of the application and the server that runs it is custom build by us and we have made it as secure as possible, so that your data and voting results are safe.
cloud.nemovote.com
Before your event you will get administrator access to NemoCloud to make any preparations you might have to do, like creating voter profiles or preparing your questions and elections, so that everything will work perfectly on the big day.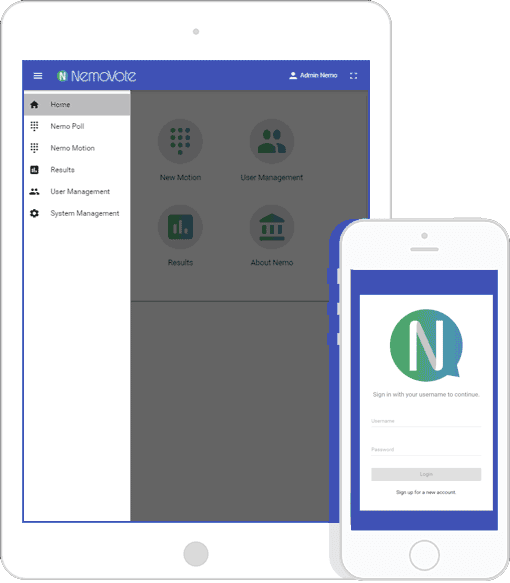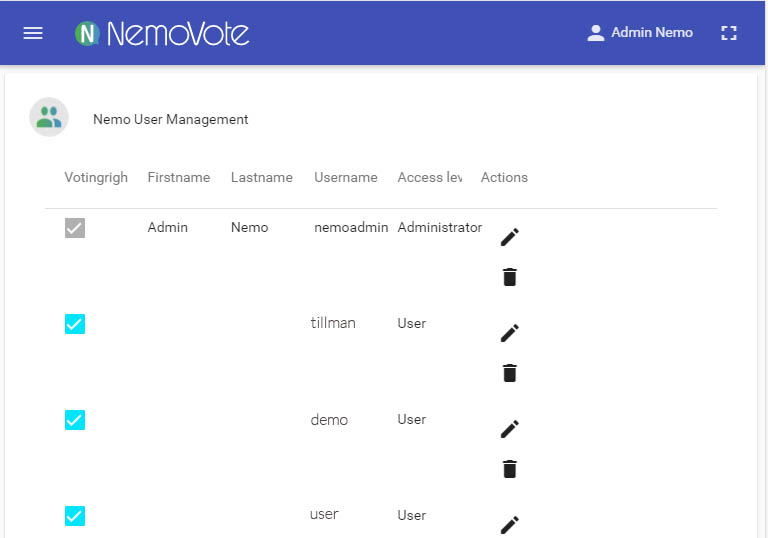 Full User Management & Nemo DynamicVotingRights
NemoVote is very different than the other "event voting/online voting" apps. Yes, you can use Nemovote for audience polls, but it also has a full user management & authentication system, you have full control over who can use the app and access to editing or deleting users. NemoVote has the Dynamic Voting Rights feature, which enables you to set voting right during the meeting – or take them away, if someone arrives late to the meeting or leaves the room during plenary. And your voting & data is secure: Our lead IT developers come from an insurance software background and every request or route in our software is paired with a unique token and authentication guard that ensures the integrity of the ballot.
Beautiful and fast User Interface
NemoVote uses state of the art single-page web application technology, the whole build is smaller in data size than one picture of your smartphone camera. Nemo runs incredibly fast on all devices – and it looks beautiful, not like it was developed in the 1990's.
We built NemoVote as lightweight as possible, the whole application is smaller than a foto on most smartphones and you only download it once when logging in – it is build as a modern single-page web application using the Angular framework, which means that most of the routing in the app (for example when you click a link) are done in your browser, this greatly increases loading speeds and internet traffic.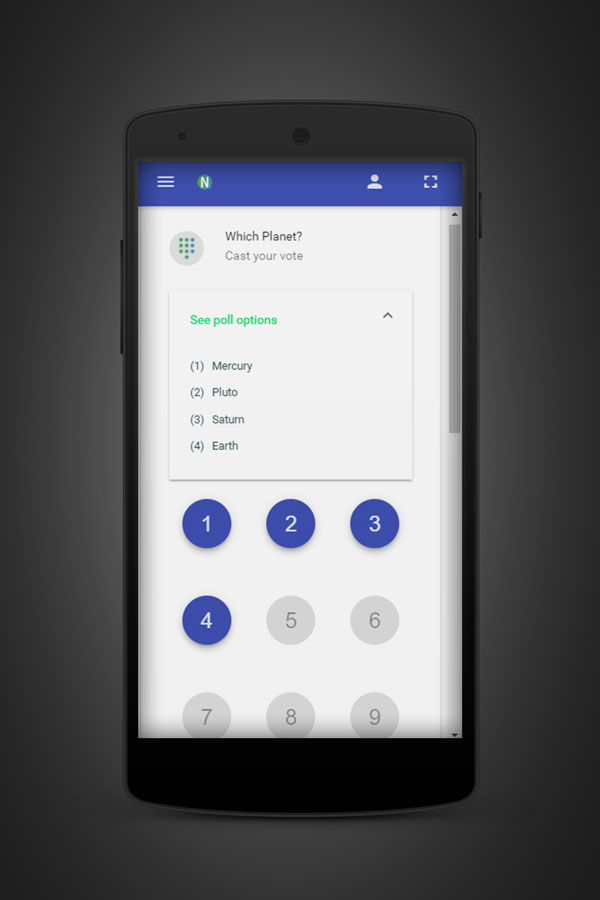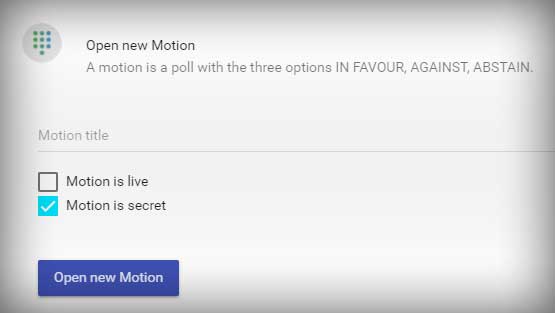 NemoPoll & NemoMotion
The fastest option for a vote: you can open a vote with only two clicks – just choose the number of options and you are good to go. And, you can add text to the options if you wish, which is directly displayed for your users on their device – no need for you to type the options in any powerpoint etc. And because we know the needs of NGOs, there is also NemoMotion: you can open a vote with the options In Favour – Against – Abstain with just one click – the best way to vote fast on many amendments or proposals.
We Rethought Online Voting
Interested In Using NemoVote Cloud for your event/meeting?