Many assemblies and events of organizations and nonprofits where canceled due to the COVID-19 pandemic.
But the important work of the civil society must continue! Move your elections and voting online with the NemoVote – we are offering our powerful E2E live online voting tools with special discounts during the pandemic!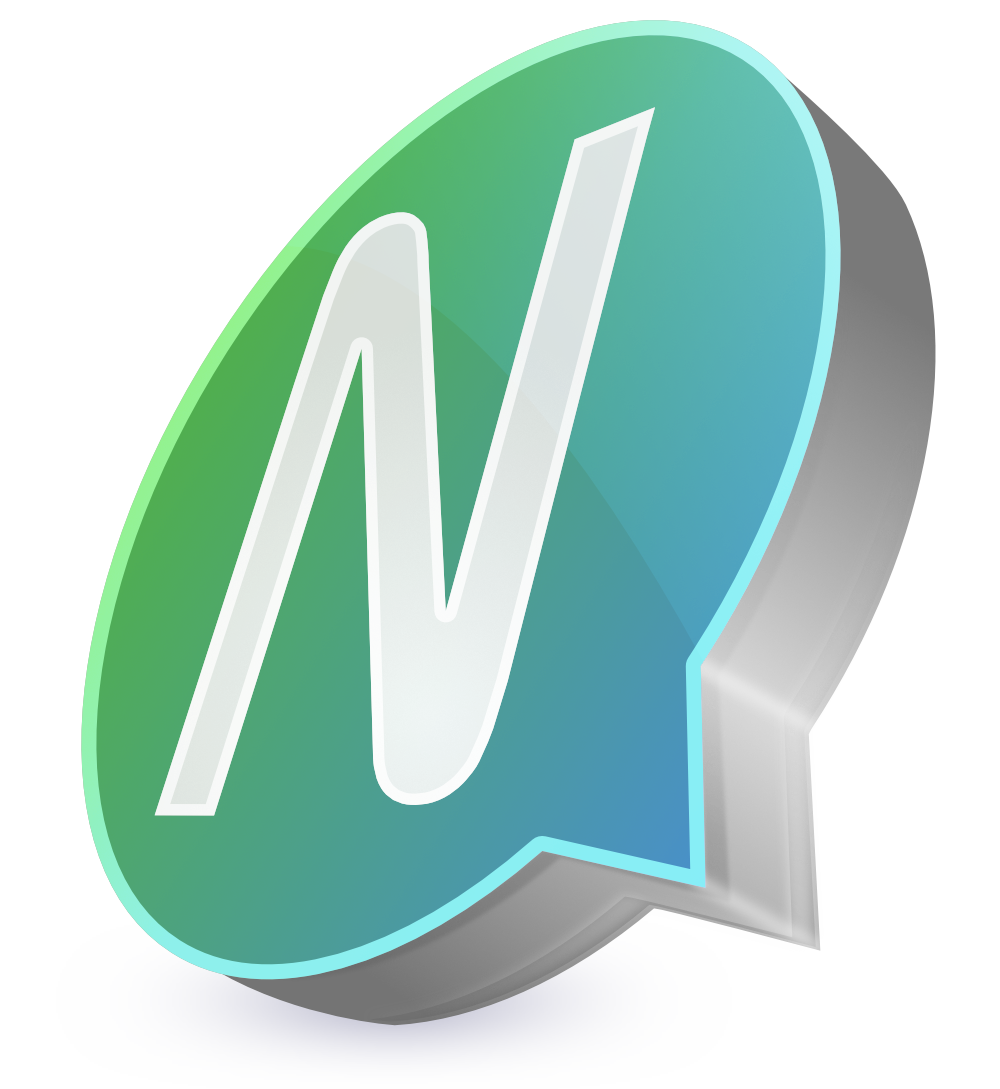 Special COVID-19 Discount
25% discount on your first use of NemoVote per calendar year for nonprofits.
FREE use for one event per year for Youth Organizations. Online
Run your assembly online and use NemoVote for your votes, elections and live audience feedback

Secure
Secure end to end voting (E2E) – each vote is verified and recorded. Secure ballots, secure vote transmission and secure logins.

Efficient
Run the most efficient meeting. Prepare your votes in advance, save hours on delays or counting votes.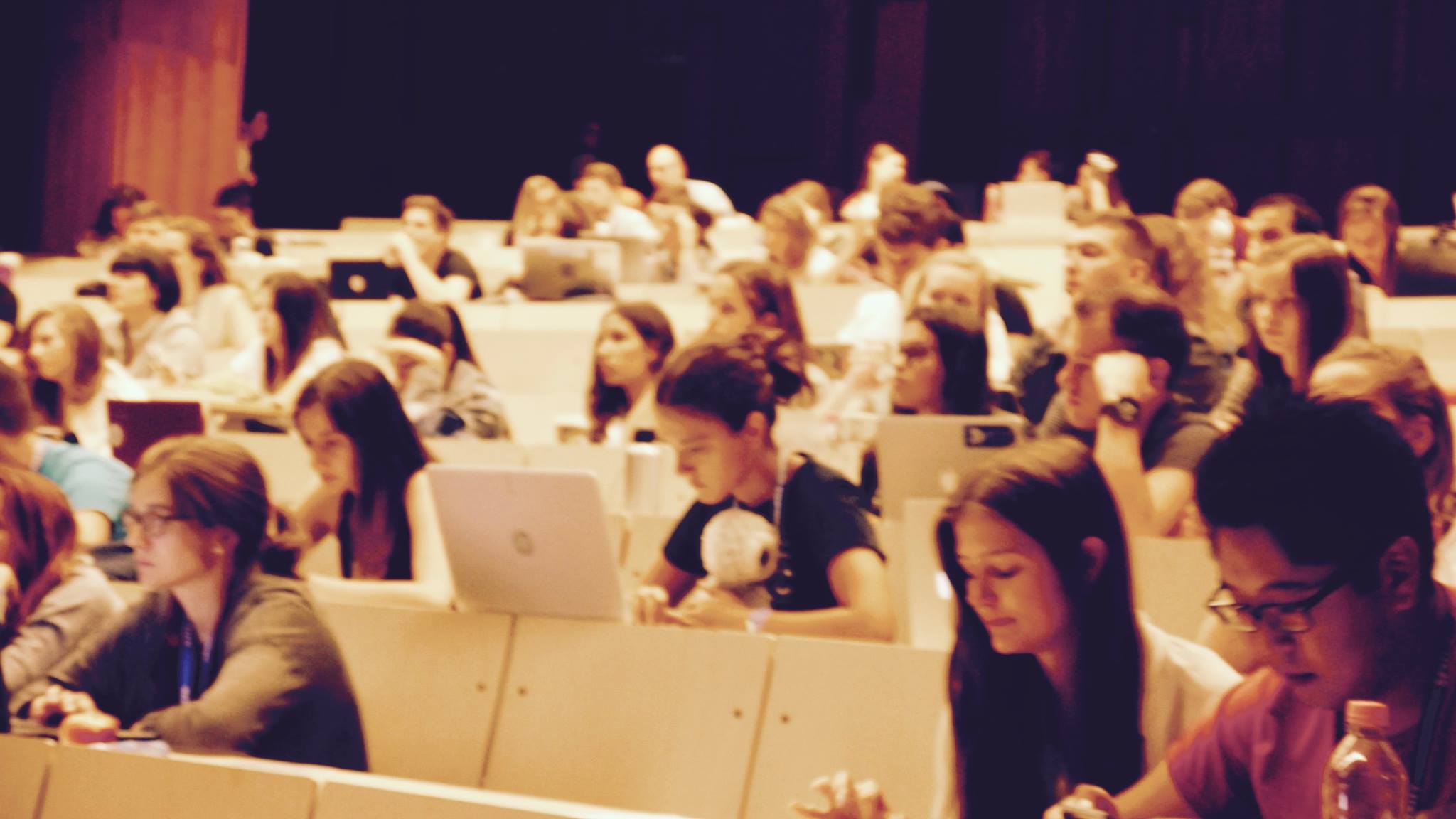 Online Voting and Elections
Optimized for NGOs and Organizations
We come from a NGO background ourselves and have significant experience in running meetings and General Assemblies of nonprofits. NemoVote has been optimised to help such organizations run efficient elections and assemblies. You have full dynamic voting rights control within NemoVote, access to advanced features such as weighted voting and voting lists, so that we are confident, that we can accomodate almost any voting or election system that your association might use!
No Downloads – All Devices
A state of the art voting software: your members can vote with their phones, tablets or laptops – no downloads, no apps. Full grown user management & user authentication and dynamic voting rights settings – you have full control of who has voting rights – at all times!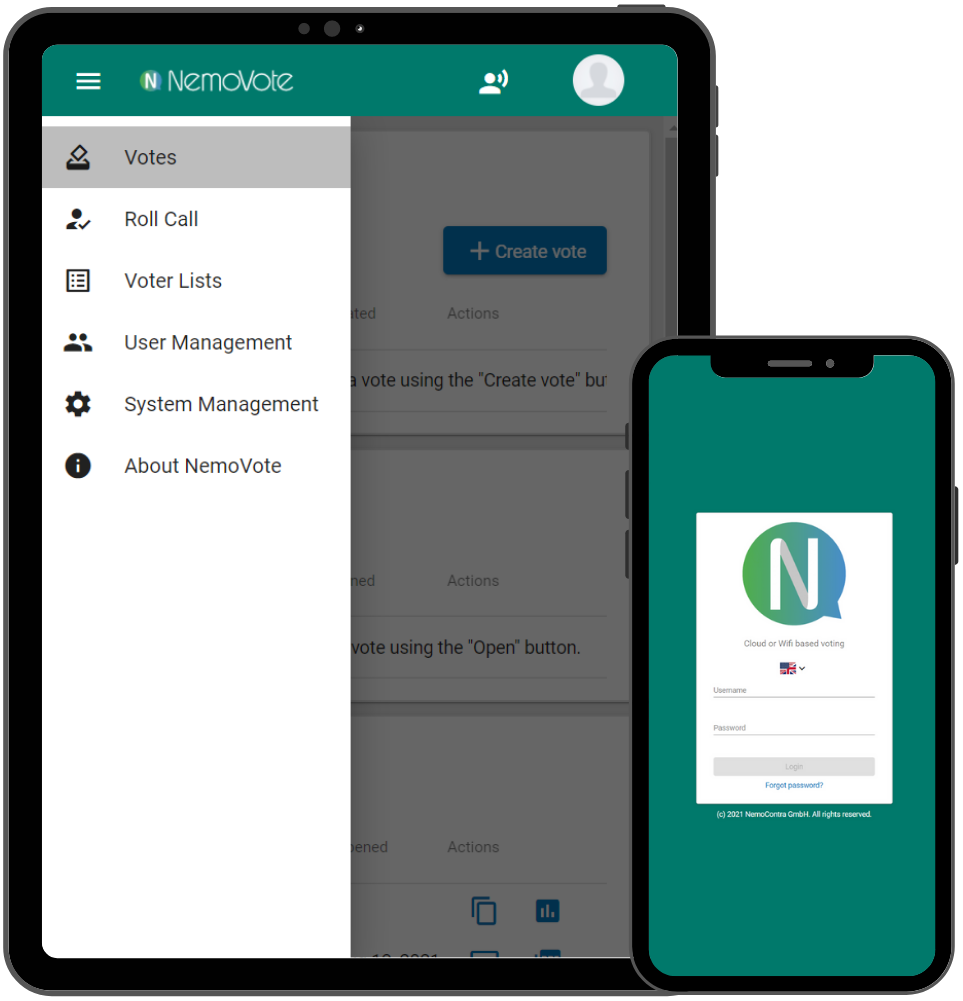 NemoVote Features
What We Offer
 NemoVote is our secure and easy to use online voting software. You and your members connect to NemoVote through the internet  and you can start with your meeting, run votes or elections.
Here is an overview of some of the core functions of NemoVote:

Voting and much more
You can prepare all votes / ballots before starting the meeting and set the votes live during the session when you need them. You can add up to 9 options for each vote, or you can directly open a motion with the options "Yes, No, Abstain".

Online Roll Call
RollCall is done directly in the  web-app, you can see who is online and run the roll call electronically and ensure the quorum for you elections is met.

Dynamic setting of Voting Rights
Set voting rights with one click – during the meeting and even in between votes. This means, you can add voters (for example if one of your organization obtains voting rights during the meeting) or take away voting credentials if someone leaves the meeting.

Broadcast and Chat
Send links or messages during the meeting directly to your members and use the chat to interact in-between votes.
 NemoContra is allowed to refuse organizations without further justification. Such reasons can be unclear nonprofit / youth organization status, non-compatibility with the Mission and Vision of NemoContra or non-compliance of the applicant with the German law. NemoVote will not be liable for any damages (financial or non-financial) to the applicant for services provided under this offer.
Some of our trusted customers